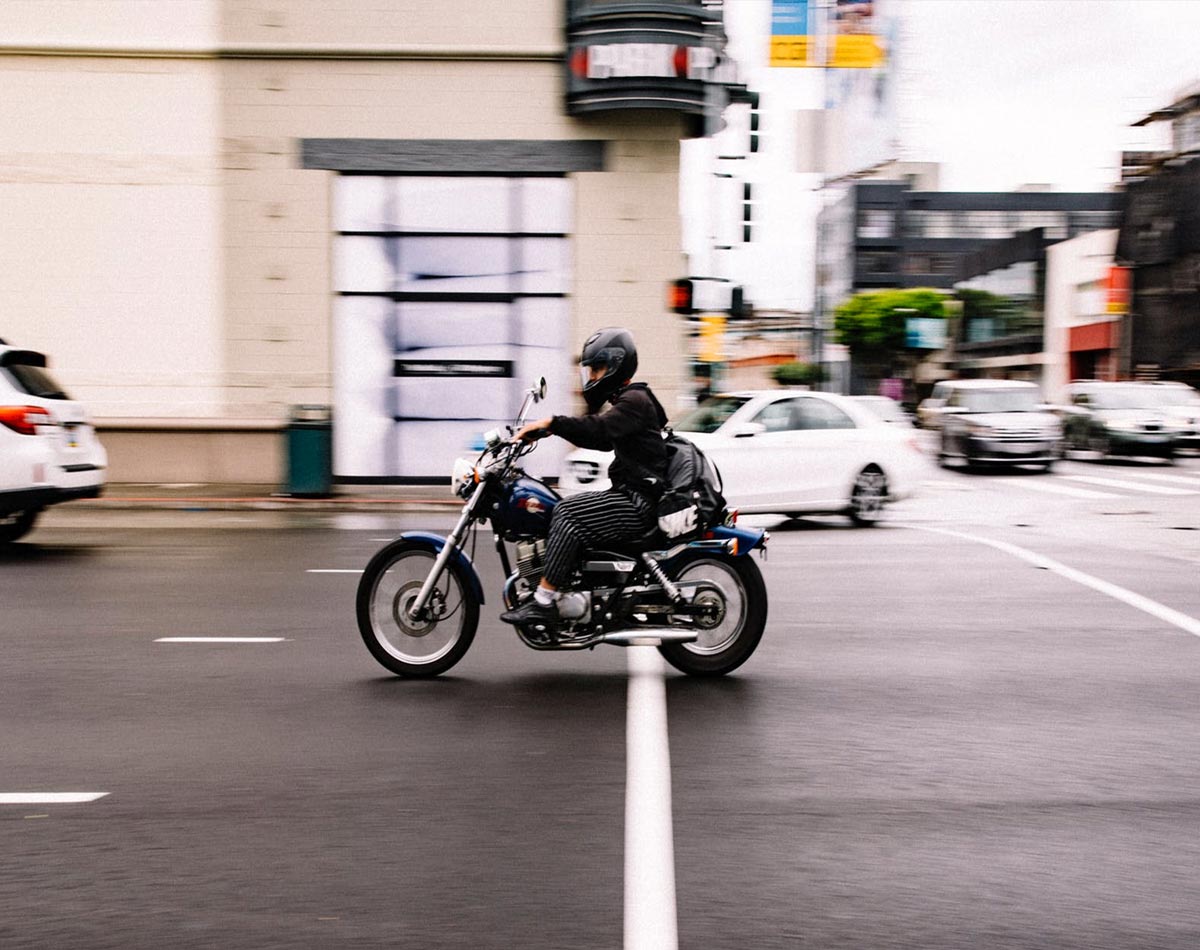 Alerting Drivers To The Presence of Motorcyclists to prevent Motorcycle Injury
As of 2018, motorcycle ownership in the US crossed 13 million. With so many motorcyclists in the country, we have also seen the number of road accidents involving motorcycle injury increase.
Motorcycles are small, albeit powerful, vehicles on the roads. However, motorcyclists, despite taking all safety precautions, remain one of the most vulnerable parties in the case of an accident. Due to their small size, many distracted drivers or drivers of large trucks miss these vehicles sharing the road, and collide into them. While the drivers of the other vehicles may not face much damage because of the protection of the car's body, the motorcyclist has no such protection or luxury.
We all have a duty of care towards each other on the road. While drivers should obviously be more alert and mindful when driving, there are some things that motorcyclists can do to protect themselves better and alert others on the road of their presence.
Wear Bright Helmets
Wearing brightly colored helmets can make the motorcyclists more prominent on the roads. You can also wear bright, neon-colored jackets to stand out on the road and be more visible to other drivers.
Stay in their Lane
Generally, the left lane of the road is reserved for motorcyclists and other smaller vehicles. As motorcyclists are harder to spot, it is better to stay on the side of the road where other drivers will expect them.
Install Running Lights
Running lights stay turned on when the engine is. They don't illuminate the road; their purpose is simply to warn other vehicles of the motorcycle on the road.
Use Reflective Tape
Motorcyclists can also use reflective tape on their helmets, bikes, and clothing to make them more visible on the road and to let the other drivers know there is a vehicle in front of them.
Utilize the Horn Excessively
Though annoying, the horn is one of the most obvious tools at the disposal of the motorcyclist to alert others on the road. Some vehicles have a blind spot, and the horn can serve to warn them when visual cues will not help.
Turn on the High Beams
When driving in harsh weather, or dark freeways, it is best to turn on the high beam so the motorcyclist can be seen by other drivers more clearly.The Law offices of Daniela McCalla, LLC has personal injury lawyers who have dealt with motorcycle accidents. We can help you fight the case and get you the justice and compensation that you deserve if you are involved in a motorcycle accident in Atlanta. Our personal injury attorneys offer a free initial consultation and would be happy to answer any questions or queries.